About Innisfil Chiropractic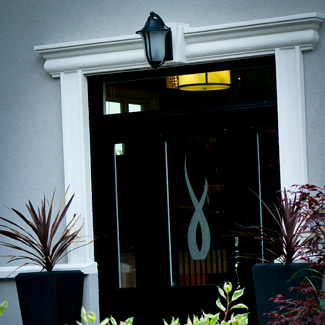 After graduating chiropractic college in 2001, Dr. Lee began working with an associate until opening her own practice, Innisfil Chiropractic, in 2003. Since then, she has enjoyed helping the Innisfil community live their best lives through focused, natural and effective chiropractic care.
A Passion for Our Community
Dr Lee's hope for those that she meets, both in practice and everyday life, is leave them better than she found them. Having been a part of the Innisfil community for so long, she's truly inspired to help each member of her practice each and every day. Whether you're seeking relief from pain, injury or simply want to live your best life—Dr. Lee is here for you.
Care for the Entire Family
Dr. Lee is proud to offer care for patients of all ages—from the youngest member of your family to seniors and everyone in between. She places a special focus on children and pregnant women, helping little ones achieve a well-balanced nervous system from day one.
Dr. Lee believes that chiropractic, acupuncture and massage can work together to help take care of your body for years to come.
MEET DR LEE »
Visit Us Today
Dr. Lee and the entire Innisfil Chiropractic team would love the chance to get to know you and your family while helping you heal naturally. Contact us today to get started with your first chiropractic visit—you'll be glad you did!

Innisfil Chiropractic | (705) 436-3300