Meet the RMT Team at Innisfil Chiropractic
Anastasia Kotliarenko, RMT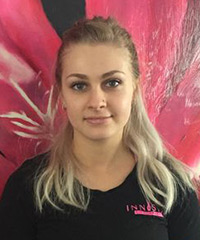 Anastasia graduated with honours from the massage therapy program at Georgian College in 2016. She has been registered with The College of Massage Therapists since 2017. Her interests in healing and human anatomy led her to becoming a massage therapist. She integrates various forms of massage modalities including: Swedish, deep tissue, trigger point therapy, lymph drainage, prenatal and several others. She has had experience treating clients with chronic pain conditions and athletes in need of rehabilitation. As well as individuals in long term care facilities. Anastasia inspires to continuously learn and enhance her knowledge in various specializations.

Jeannine Paulos, RMT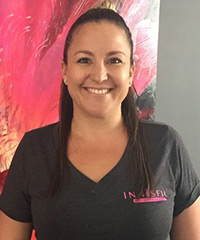 Jeannine graduated and became a registered massage therapist (RMT) in 2007. She first chose this career because she is so passionate about helping people.
Jeannine grew up in Bradford, and now lives in Innisfil. She is the proud mom to two terrific boys and two wonderful step children. In her spare time, she enjoys walking, biking, swimming, and yoga. She also loves to travel to Portugal!

Request an Appointment
Learn more about how chiropractic care can help you live a better, happier and healthier life naturally by contacting our practice today. Book an appointment today!
---
Innisfil Chiropractic | (705) 436-3300