Acupuncture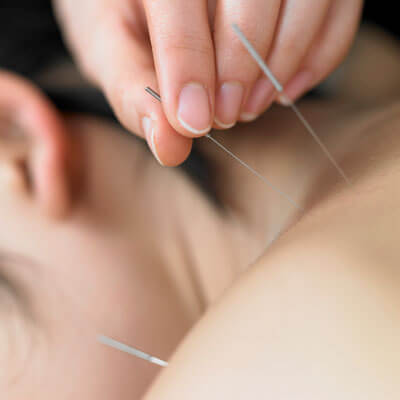 Acupuncture has been around for thousands of years for a reason—it works! At Innisfil Chiropractic, Dr. Lee is a trained acupuncturist and has helped many patients get well through this natural health modality.
What is Acupuncture?
Acupuncture involves placing extremely thin stainless-steel needles into various parts of your body. Treatment is completely custom to each patient, designed for some to stimulate hormones, release endorphins, ease muscle tension and pain, or improve general wellness.
When you visit us for your first appointment, we'll take a full health history and perform an exam to get a better idea of your issue. We're huge on education, So Dr. Lee encourages you to ask any questions that you have—she'll also explain her findings to you in full. Expect your first appointment to last about a half hour and ongoing care visits to last roughly 15 – 20 minutes.
As one of the only chiropractors in the area to offer acupuncture, Dr. Lee is proud to help patients experience treatment safe and effectively!
Learn More About Acupuncture
If you're wondering whether or not acupuncture can help you, contact our practice today to get started. We look forward to helping you heal naturally!
CONTACT US »

Innisfil Chiropractic | (705) 436-3300